Dr. Voddie T. Baucham, Jr.
Voddie Baucham is a husband, father, grandfather, former pastor, church planter, best-selling author, and professor. He was the founding Dean, and currently serves as a Senior Lecturer in the School of Divinity at the African Christian University in Lusaka, Zambia.
Voddie is known for his ability to demonstrate the Bible's relevance to everyday life without compromising the centrality of Christ and the gospel. Those who hear him preach find themselves both challenged and encouraged.
Whether teaching on classical apologetic issues like the validity and historicity of the Bible, or the resurrection of Christ; or teaching on biblical manhood/womanhood, marriage and family, or the Social Justice Movement, he helps ordinary people understand the significance of thinking and living biblically in every area of life.
It is impossible to understand Voddie's approach to the Bible without first understanding the path he has walked. Raised in a non-Christian, single-parent home, Voddie did not hear the gospel until he was in college. His journey to faith was a very unusual and intellectual one. Consequently, he understands what it means to be a skeptic, and knows what it's like to try to figure out the Christian life without relying on the traditions of men. As a result, he speaks to 'outsiders' in ways few Bible teachers can.
Dr. Baucham holds degrees from Houston Baptist University (BA in Christianity/BA in Sociology), Southwestern Baptist Theological Seminary (M.Div.), and Southeastern Baptist Theological Seminary (D.Min.) with additional post-graduate study at the University of Oxford, England (Regent's Park College).
Away from the pulpit and the classroom, Voddie is also a voice actor, lending his voice to films like, George Washington Carver:  An Uncommon Way, and the national theatrical release, Genesis:  Paradise Lost, and the 4D Genesis film at the Creation Museum.  He is also an accomplished Martial Artist. He took up Brazilian Jiu-Jitsu in 2012 as an avenue of self-defense training, personal fitness, and outreach. He quickly began competing and found both a passion and a talent.  In 2019, he opened the first Brazilian Jiu Jitsu academy in Zambia.
Voddie and his wife, Bridget have been married since 1989.  They have nine children and three grandchildren. The Bauchams are committed home educators.  They have lived and served in Lusaka, Zambia since 2015.
African Christian University
ACU seeks to transform Africa through a biblical worldview based education to the glory of God. Operating under a group of Reformed Baptist Churches in Zambia, ACU is committed to glorifying God, our sovereign Creator, displaying His grace through love in serving the church and larger community by equipping students to wholeheartedly serve God through developing the spiritual, physical and intellectual gifts that He has given to them.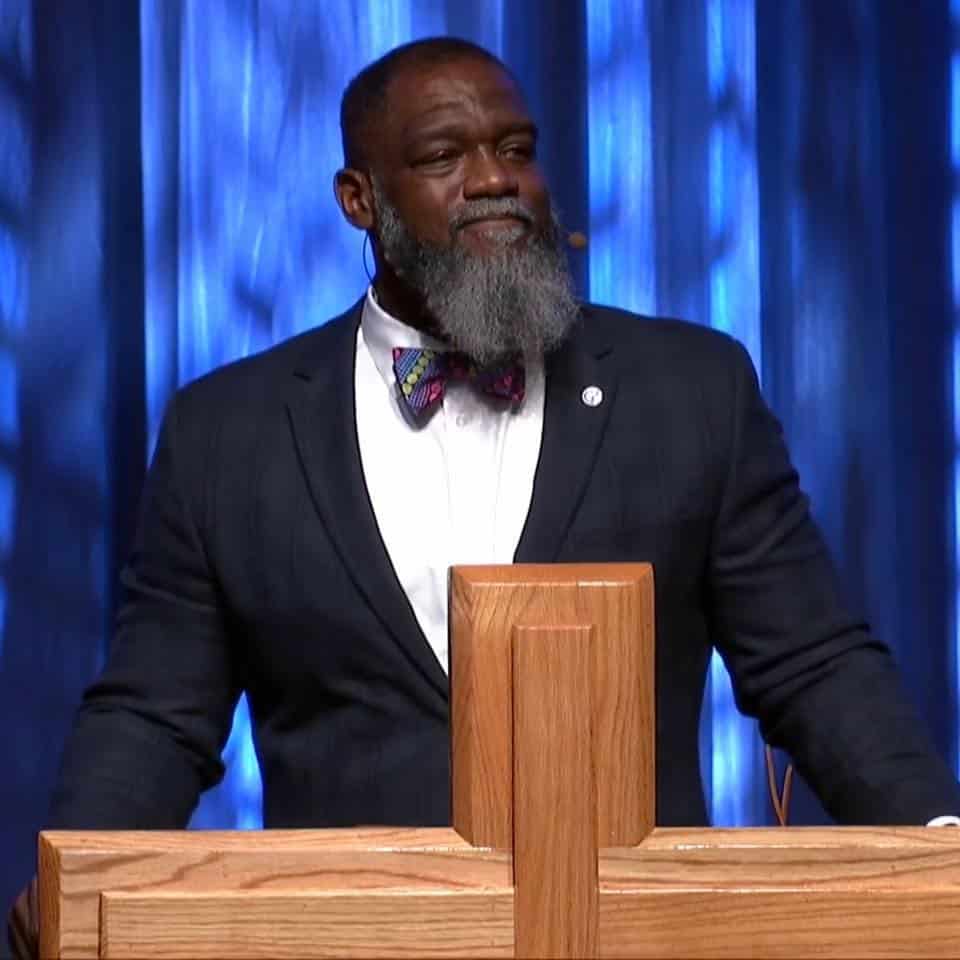 Dr. Baucham's published works include:
Event Booking
We are grateful for your interest in booking VBM for your event. Dr. Baucham is currently located in Zambia as his primary ministry location, but he will return to the U.S. for three to four tours each year. We look forward to adding your event to his next U.S. tour!